Train to be a Jungian Adult Analyst.
This three+ year programme combines a theoretical programme with a requirement of personal analysis, and will equip the analyst to work with adults in in-depth analysis up to a frequency of 4 or 5 times per week.
Training Highlights
Module based curriculum
A programme of weekly seminars and Saturday workshops over a 3 year period
Weekly clinical case discussion groups
Fortnightly reflective learning group to process all aspects of training
Curriculum
Models of Development: Developmental and Classical
The Self and Individuation
Defences and Personality Organisation
Transference and Countertransference
Infancy and Early States of Mind
Jungian Approaches to the Analytic Relationship
Imagination, Dreams and Symbolisation
A Jungian Approach to Working with Otherness and Diversity
A Jungian Approach to Working with Trauma and Anxiety
For further details, you can download our Training Brochure.
Entry Requirements
A degree or degree equivalent;

A relevant professional qualification is an advantage;

Personal analysis for a minimum of 150 sessions by the time of application with the same analyst at a frequency of 4 or 5 times weekly. Personal analysis must be undertaken with a Training Analyst of this Society;

Experience of working in the field of psychotherapy with at least two patients out of a broad caseload for a minimum of one year, under supervision.

Experience of working in the psychiatric field, with both inpatients and outpatients and to be familiar with a wide range of diagnostic categories
Fees (2023-24)
£
Analytic Training – Tuition Fees/Year

(payable in 3 termly instalments)

£2,070
Subscription to JAP (per year)
£27.34
Subscription to PEPWeb (per year)
£31
Individual Supervision Fees (per session)
£75
Group Supervision Fees (per session)
£40
The major cost of training lies in the cost of analysis, the fees for which are arranged with the analyst. Supervision fees are paid direct to the supervisor.
Group and Individual Supervision continue even after the theoretical component of the training is over until qualification for SAP membership.
What to do next
Should you have any further queries, a preliminary interview to discuss your eligibility to train can be arranged.
There are 3 selection cycles for the Analytic Training through the year. The Application deadlines for the 3 cycles in 2024 are:
7 January 2024
6 May 2024
8 September 2024
If you are ready to make an application, you can download the application form and annexure here. Please submit both forms as part of your application.
For further information, you can contact the Training & Education Manager through this contact form, on training@thesap.org.uk, by phone on 020 7419 8898 or write to:
The Society of Analytical Psychology
1 Daleham Gardens, London NW3 5BY
At the time of going to press, this programme was correct. We reserve the right to cancel or alter any part of the programme due to unforeseen circumstances.
MEET THE COURSE CONVENORs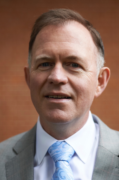 JAY BARLOW
Jay Barlow (Director of Training) is a Training and Supervising Analyst with the Society of Analytical Psychology. He supervises and teaches IAAP Developing groups in Belgrade, Sofia and Warsaw. He has worked as a psychoanalytic psychotherapist within clinical settings in the NHS in acute psychotherapy units for patients diagnosed with borderline, narcissistic personality and schizoaffective disorders. He is registered with the British Psychoanalytic Council (BPC), The UK Council for Psychotherapy (UKCP), The Confederation for Analytical Psychology (CAP) and The International Association for Analytical Psychology (IAAP). He is in full-time private practice in London.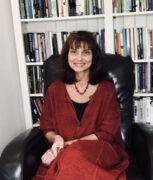 LARA LAGUTINA
Dr Lara Lagutina is a Training Analyst of the SAP and a Clinical Psychologist, with a specialist training in working with trauma and a particular interest in early relational trauma. She is on the editorial board of the Journal of Analytical Psychology and is Programme Director for the Analytic Training at the SAP. She works in full time private practice in London.