The training is informed by Jungian and Post-Jungian theory and practice and there is an emphasis on contemporary themes and ideas that are relevant to the provision of analytically informed treatments in a variety of clinical settings. The course also draws on recent research into clinical methods and development in related disciplines such as child development, attachment theory and neuroscience.
Outline of Training
Approaches to the Unconscious
The Therapist's Approach to the Patient in Psychodynamic Psychotherapy
Transference/Countertransference: What's you and What's me?
The Origins and Development of the Self
Dreams, Imagination and the Development of the Symbolic Capacity
Difficult Patients and Difficult Treatments
The Theory and Practice of Working with Trauma in Psychotherapy
Diversity: Contemporary Themes in Clinical Practice
What Works for Whom: Psychotherapy in a Wider Context
For more details, you can download the SAP Training Brochure.
Entry Requirements
A degree or degree equivalent;
A relevant professional qualification is an advantage;
Personal analysis for a minimum of 12 months prior to starting the training with the same analyst at a frequency of 2 times weekly;
Trainees will be expected to complete a 6 month placement in a psychiatric setting before or during their training
| | |
| --- | --- |
| Fees (2023) | £ |
| Tuition Fees/Year (payable in 3 termly instalments) | £3,800 |
| Subscription to JAP (per year) | £27.34 |
| Subscription to PEPWeb (per year) | £31 |
| Individual Supervision Fees (per session) | £75 |
| Group Supervision Fees (per session) | £40 |
Supervision fees are paid directly to supervisors.
Fees for personal analysis are over and above these costs and are to be determined between the trainee and the analyst.
Group and Individual Supervision continue even after the theoretical component of the training is over until qualification for SAP membership.
You can download the application pack below. The application pack consists of
Application deadline is 6 May 2024.
For any further information or clarifications, please contact the Training & Education Manager at training@thesap.org.uk or tel: 020 7419 8898.
An informal interview to discuss your training needs can be arranged.
At the time of going to press, this programme was correct. We reserve the right to cancel or alter any part of the programme due to unforeseen circumstances.
MEET THE COURSE CONVENOR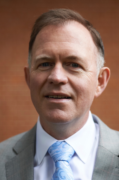 JAY BARLOW
Jay Barlow (Director of Training) is a Training and Supervising Analyst with the Society of Analytical Psychology. He supervises and teaches IAAP Developing groups in Belgrade, Sofia and Warsaw. He has worked as a psychoanalytic psychotherapist within clinical settings in the NHS in acute psychotherapy units for patients diagnosed with borderline, narcissistic personality and schizoaffective disorders. He is registered with the British Psychoanalytic Council (BPC), The UK Council for Psychotherapy (UKCP), The Confederation for Analytical Psychology (CAP) and The International Association for Analytical Psychology (IAAP). He is in full-time private practice in London.