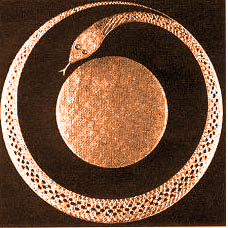 Journal of Analytical Psychology
Interactive Zoom online event Saturday November 25th
19:00 to 20:30 UK time (20:00 Central Europe, 11:00 California, 14:00 East Coast)
Gustav will present his much-acclaimed paper:
Destructiveness: A 'Neglected Child' in the Theory of Analytical Psychology
Published in the Journal of Analytical Psychology, 2022, Vol. 67(4), 999–1019.
This will be the second event in the JAP series in which selected authors present their papers and provide the opportunity to ask questions and to enter into a discussion.
Participation is free but restricted to psychotherapeutic practitioners. To register please email the Managing Editor Jane Turney at
Dr. med. GUSTAV BOVENSIEPEN is a specialist in Child and Adolescent Psychiatry and Psychotherapeutic Medicine in private practice in Cologne (Germany). He is a Jungian analyst and works with children, adolescents and adults. He is a training analyst and supervisor for the German Society of Analytical Psychology (DGAP). He lectures and supervises widely in Europe and the USA, and leads supervision groups on infant observation. He is co-editor of the German language journal Analytische Psychologie. Gustav Bovensiepen is the author of numerous articles which focus on questions of technique in the treatment of children, adolescents, and adults. Publications further include art and psychoanalysis as well as unconscious collective and political fantasies.
In 2003 he was winner of the Michael Fordham Prize and the Gradiva Award for his article "Symbolic Attitude and Reverie: Problems of Symbolization in Children and Adolescents," Journal of Analytical Psychology, 2002, 47, 241–257.